Doors and concessions open at 7pm • Films at 7:30pm (unless otherwise noted)
Saturday, April 13
Director: Victor Fleming
Starring: Judy Garland, Frank Morgan, Ray Bolger, Bert Lahr, Jack Haley
Run time: 1 hrs 42 min
Dorothy Gale is swept away from a farm in Kansas to a magical land of Oz in a tornado and embarks on a quest with her new friends to see the Wizard who can help her return home to Kansas and help her friends as well.
Interested in sponsoring this film? Learn more.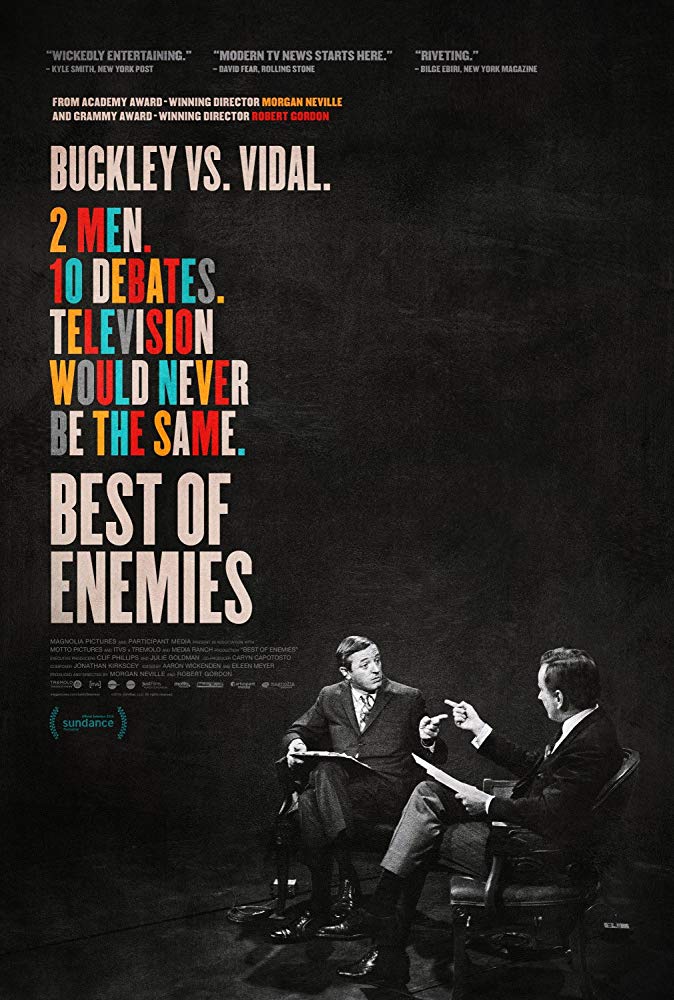 Saturday, April 20
Film Club – Documentary:
Best of Enemies: Buckley vs. Vidal (2015)
You can renew your $25 membership at the door or at Main Street Books. Drop-in memberships are $5.
Directors: Robert Gordon, Morgan Neville
Run time: 1hr 27 min
Starring:  Gore Vidal, William F. Buckley, Dick Cavett
A documentary on the series of televised debates in 1968 between liberal Gore Vidal and conservative William F. Buckley.